Explore the energy potentials
and investment opportunities in Mauritania
Discover the potential of the Mauritania energy sector with Mauritania Energy. Our website is dedicated to providing comprehensive data, statistics, and expert insights on the potential of the energy market in Mauritania. We understand the importance of accurate and reliable information in driving investment and growth in the energy sector, and we strive to be the go-to reference for professionals and organizations looking to explore opportunities in Mauritania. Our goal is to provide valuable information and resources to support investment decisions and promote development in the Mauritanian energy market
Mauritania boasts a strategic geographic location, spanning over one million square kilometers with a 754-kilometer coastline. Despite its predominantly arid desert landscape, Mauritania possesses a wealth of renewable energy resources (solar, wind and wave) , as well as natural gas fields in its offshore territory. The Mauritanian government has demonstrated a strong commitment to utilizing the country's resources and attracting international investment to establish Mauritania as a global leader in the energy industry.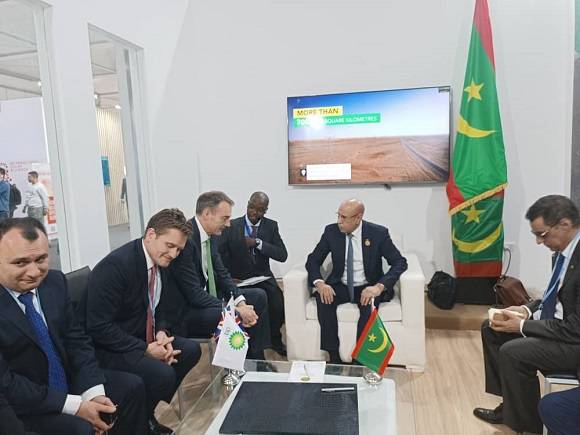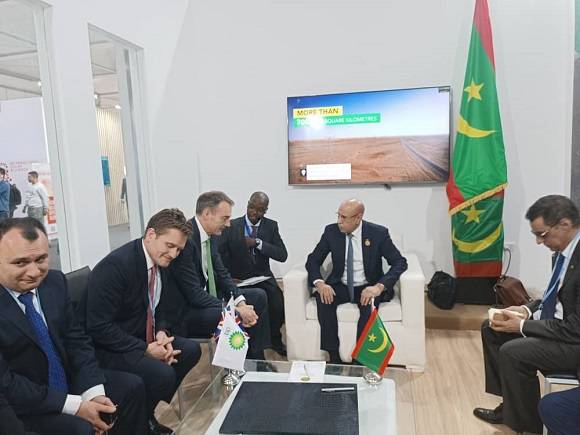 Mauritania is making great strides in the realm of renewable energy. Their commitment to a sustainable future is evident in their increasing use of natural resources to generate electricity. In 2008, a mere 1% of electricity came from renewable sources, but by 2020, that number had grown to an impressive 37%. With a significant portion coming from hydroelectric, solar, and wind energy, Mauritania is setting an example for other African nations to follow. there is a lot of opportunities available in the renewable energy sector in Mauritania. By investing in their clean energy revolution, we can all play a part in building a greener future for all
Mauritania is poised to become a significant global producer of natural gas and a leading player in Africa. With estimated gas reserves of 1400 billion cubic meters, the country has the potential to become a major supplier in the global market. The development of these resources is already underway, with the first phase of production, set to last until 2023, targeting an annual output of 2.5 million tonnes. This is a significant development for the country's economy and energy sector, and it's expected to bring significant growth and job opportunities
Major gas fields in Mauritania:
Theoretical Potential 1,350.50TWh/Year
Applicable Potential 14 TWh/Year
Electricity by Solar 35,000 MWh (3.07%)
Theoretical Potential 480.50 TWh/Year
Applicable Potential 5 TWh/Year
Electricity by Wind 104,000 MWh (9.13%)
Mauritania, has a vast potential for harnessing solar energy. The country has a total area of over 1 million square kilometers with high density of solar radiation throughout the year. Based on these favorable conditions, it has been estimated that exploiting just 1% of Mauritania's land area for the purpose of generating electricity from solar energy could yield more than 10,000 TWh per year. This highlights the significant potential of solar energy as a renewable energy source in Mauritania and the potential for it to play a major role in meeting the country's energy demands.
Mauritania also possesses significant potential for harnessing wind energy. The country is blessed with strong and continuous wind most days of the year, with an average wind speed of 7 meters per second. This makes it ideal for both onshore and offshore wind farm development. A major investment in wind energy infrastructure in Mauritania could not only provide a significant source of renewable energy for the country, but also make a significant contribution to global efforts to reduce reliance on fossil fuels and combat climate change.
Mauritania has ambitious plans to establish itself as a major player in the green energy market by launching the world's largest green hydrogen production project. This project aims to harness the country's abundant wind and solar resources to generate up to 40 GW of Green Hydrogen production capacity, with an estimated budget of 40 billion dollars. Not only will this project help to reduce the country's dependence on fossil fuels and lower its carbon footprint, but it also has the potential to bring significant economic benefits to the country. The production and export of green hydrogen could create new jobs and revenue streams, attract foreign investment, and stimulate economic growth. Additionally, the project could also help to establish Mauritania as a leader in the global clean energy market, positioning it to take advantage of the growing demand for renewable energy solutions.
Mauritania's 754 km coastline on the Atlantic Ocean provides a unique opportunity for harnessing wave energy. The average wave power along the coast is 17.5 kW/m, making it an ideal location for wave energy technology. This renewable energy source can be used to power homes and businesses, reducing dependence on fossil fuels and lowering carbon emissions. Additionally, the development of wave energy infrastructure can create job opportunities and attract investment, contributing to the country's economic growth.
Livestock plays a significant role in Mauritania's economy, with an estimated 22 million heads of livestock distributed among camels, cows, and small ruminants such as goats and sheep. This presents an opportunity to utilize animal waste as a source of clean, cheap electricity and organic fertilizer. By implementing appropriate technologies to convert animal waste into biogas or other forms of renewable energy, the country can reduce its dependence on fossil fuels and lower its carbon footprint. Additionally, the production of organic fertilizer from animal waste can help to improve soil health and boost agricultural productivity.
Investing in Mauritania can offer a wide range of opportunities, particularly in the energy sector. With major gas discoveries and large-scale renewable energy projects in development, the country is poised for significant growth in this area. Additionally, the country's abundant natural resources, including solar, wind, wave energy, and livestock, offer potential for investment in various forms of renewable energy and in related industries such as infrastructure, manufacturing and more.